Happy Festivus to those that celebrate. Allow me some grievances about the last year in the Canadian casino and sports betting industry.
What is Festivus?
It is an annual, secular holiday widely credited with having been created in the 1960s by American author Daniel O'Keefe as an alternative to the crass commercialism and obligation pressures of the Christmas season.
The Festivus traditions most people know best were popularized by the TV show Seinfeld in a 1997, season 9 episode entitled The Strike. O'Keefe's son wrote the episode.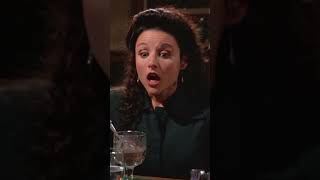 The Seinfeld interpretation of Festivus celebrations included:
Proclaiming Dec. 23 as the day of celebration.
An unadorned aluminum pole instead of a Christmas tree.
Festivus dinner.
An airing of the grievances.
Feats of strength.
Festivus miracles.
So, put up your pole, gather friends and family for a nice Festivus feast and prepare for the post-dinner airing of the grievances.
Airing of the gambling grievances
It's been a busy year in Canadian gambling circles. There have been many great gambling stories in 2022, particularly those about the booming Ontario online sports betting and casino industry.
But it wouldn't be Festivus if we didn't air some grievances about how the year has gone down.
Let's start with the ads.
Ads infinitum
It would be a simple enough grievance to bemoan the sheer volume and constant bombardment of ads from gaming operators this past year.
Instead, I want to turn my griping to the broadcasters gleefully scooping up a sudden bounty that has been all too rare in recent years as streaming has put a huge dent in traditional broadcasting.
Apparently, taking baskets of money from a host of new, legal and regulated marketers wasn't enough for the greedy folks at major national broadcasting outfits. They feel no shame in also taking ads from operators not operating legally. Allowing those operators to promote "free-to-play" .net sites is simply a BS workaround. Just stop taking them.
Beyond greedy, it's irresponsible. All but the savviest bettors are confused about which operators are legal and which are not. And by providing the megaphone for unregulated operators to reach the masses, the broadcasters are exposing betting customers to unregulated sites lacking consumer protections, especially in provinces other than Ontario.
Further advertising grievances
The ad onslaught is bad enough in Ontario, where most of these operators are now legal. But I feel particularly sorry for people in the rest of Canada bombarded by ads to sites that aren't legal where they live.
Many of Ontario's legal operators operate in the non-legal grey market in the rest of Canada. That means the bettors lack consumer protection, and their money leaves their province of residence. While more needs to be done by provincial and federal authorities, there's a quick fix for now.
Canadian broadcasters easily simultaneously substitute Canadian ads over US ones during NFL broadcasts in this country — most notably during the Super Bowl, where Canadians experience a dearth of the most creative spots. It can't be that difficult to replace the gaming operator ads with something else in all provinces where the gaming operators are not yet legal.
Also, while a new-found source of ad revenue is good for the giants at Bell Media, Rogers Communications and their ilk, it would have been much nicer if more of this marketing money had trickled down to smaller local stations. These spots need revenue to survive to support their communities and local journalism. So far, that's not been the case.
Other provinces need to step up
The slow, navel-gazing approach other provinces have taken to regulating gambling does a disservice to everyone outside of Ontario.
Every minute the other provinces dawdle on the way to a truly regulated market — one that extends beyond the poor options provided by provincial lottery agencies — is a loss.
Statistics show that people are gambling en mass on unregulated, off-shore sites. It is widely believed their prime motivation is a lack of decent legal options.
A regulated market not only best protects consumers, it keeps their money in the province where they live. Otherwise, chalk it up as a loss.
That doesn't mean provinces need to allow an unlimited number of operators like Ontario has, but some choice would be good. And it's not like governments everywhere don't need the money.
Get cracking, Canada.
Grey-market operators being allowed to continue to take bets
Perhaps Ontario's most egregious decision concerns how the Alcohol and Gaming Commission of Ontario dealt with grey-market operators.
Those non-legal companies took bets from Ontarians, without penalty, for over a year after the province announced in August 2021 that it was moving to a regulated market.
iGaming Ontario began accepting operator applications on Sept. 13, 2021. The April 4 launch date was known for nearly 10 weeks after it was first announced on Jan. 28. Yet, it wasn't until there was a hard Oct. 31 deadline that remaining grey-market operators had to stop taking bets while they made the transition to the legal market.
Also, the grey-market sites had an inherent advantage entering Ontario's regulated market with extensive customer databases. And, after April 4, every dollar bet with them in the grey market was denied to all the legal operators — and subsequently, Ontario taxpayers — that did business the right way.
Yes, getting grey-market sites to transition to the regulated market was an important goal. But how it was achieved left a lot to be desired.
Poor consultation with indigenous communities
The Mohawk Council of Kahnawà:ke is suing both iGaming Ontario and the Attorney General of Ontario. The First Nations community is challenging the entire igaming framework as it currently exists in Ontario.
The MCK, which has conducted gambling on its territory for some 25 years, is suing over "the provincial government's unilateral changes to the way gaming is managed."
If, indeed, there was poor consultation with First Nations people, we should all shake our heads. This isn't the first time Indigenous people have not been appropriately consulted. Sadly, it likely won't be the last, either.
Governments of all stripes should know by now to do better.
OLG's long history of working against its horse racing partner
Horse racing in Ontario has long had a mostly adversarial relationship with its supposed partner at the Ontario Lottery and Gaming Corp.
This despite the OLG coming hat-in-hand to horse racing in the late-1990s to ask if they could put slot machines in Ontario's (then) 17 racetracks.
Yes, horse racing benefitted from a direct cut of slot revenue when the Slots at Racetracks Program was in operation. But the OLG's mysterious cancellation of SARP in 2012 was devastating to a horse racing industry that supports some 25,000 full-time equivalent jobs in the province.
Shortly after cancelling SARP, the provincial government directed OLG to integrate with horse racing. Yet, a decade later, it appears the OLG does not understand the definition of integration. It certainly has not acted accordingly.
It's long overdue for there to be true harmony between the two groups.
iGO gets an incomplete for revenue reporting
iGaming Ontario does a lot of things well. Revenue reporting is not one of them.
First, it took far too long to get the first revenue report. Then, when it did come, it contained scant information.
Unlike most US jurisdictions that provide full transparency, iGO provides only the following:
Handle
Revenue
Active player accounts
Average monthly spend
That's not nearly enough on which to judge the health, or lack thereof, of the online gaming industry.
Feats of Strength
That's enough griping.
Festivus also provides an opportunity to display feats of strength. In Seinfeld, that was physical strength, but we're going to amend that here to give out some kudos for some good things that happened in Canadian gaming in 2022.
Here are some of the Canadian gambling industry's feats of strength for 2022:
Ontario's open market is a winner
If you're going to regulate online gaming, Ontario's wide-open market is a good start.
It provides sports betting, online casinos and poker without a hard cap on the number of operators. Add in a fair cost to entry, and *voila* you have 40 live operators running some 70 gaming sites. It's the most of any jurisdiction in North America. And it gives consumers broad choice and protection.
Yes, it's unlikely that many operators will be around a few years from now, but let the market sort that out.
Driving tax revenue
Regulating any industry is as much about driving tax revenue as it is protecting consumers.
Undoubtedly, online gaming will drive important tax revenue for provinces across Canada.
That is especially important after two difficult pandemic years in which government deficits ballooned.
AGCO gets points for the RG effort
Admittedly, AGCO's advertising rules banning the promotion of bonuses, credits or inducements are a bit strange — and not universally loved. But, the spirit of the move is strong. The goal is one of consumer protection to avoid enticing people too much.
Can you imagine the same glut of operator advertisements complete with offers of $1,000 or more for signing up for some 40 operators?
The AGCO and iGO — in consultation with the Responsible Gaming Council and others — also insisted on a higher level of responsible gambling and know-your-customer initiatives than seen in most other jurisdictions.
A regulator with a hard stance on responsible gambling is never a bad thing.
This policy even earned the an international award for excellence in iGaming policy.
Job creation
We don't have exact numbers, but the gaming industry has added a bunch of jobs in Canada, specifically in Toronto's tech community.
If one of the aims of regulating gambling is to keep the money on Canadian shores, providing jobs in the industry is a great way to do it.
Gambling education is at an all-time high
Online gaming is a booming industry. As such, great content has followed. The amount of informative content about the industry and how it works has grown exponentially in just a year's time.
Consumers benefit the most by having access to timely, accurate information.
Wishing you a Festivus Miracle
Happy Festivus, my friends.
While we have yet to see anything in Canadian gambling that qualifies as a Festivus Miracle, we hope you find one today under your aluminum pole.