I don't have much to show for my 40 years of being a faithful Detroit Lions fan besides hypertension and an all-too-real understanding that in Detroit SOL does not mean S*** Out of Luck. Though, in the case of the Lions, it also applies.
For those not immersed in the tragedy that is Lions fandom — and why would you willingly subject yourself to this? — SOL stands for Same Old Lions for the team's propensity to snatch defeat out of the jaws of victory in new and exciting ways.
It's another way of saying that being a Lions fan breeds a special kind of identity crisis. Being a Canadian Lions fan adds a whole new level of neurosis to that malady. Admittedly, I'm sharing my story as a form of therapy, but also because I know there are thousands of Lions fans in Ontario that can relate.
I like to think my identity crisis is similar for all Canadian football fans living in towns bordering NFL cities. But then, Vancouverites at least saw the Seahawks win the 2014 Super Bowl. And, Torontonians at least got to "enjoy" the Buffalo Bills going to four straight Super Bowls — albeit, failing to win any of them sounds like something right out of the Lions' playbook.
The Lions have never — not once in the game's 57 years — been to a Super Bowl, unless we're counting Matthew Stafford's trip to the 2022 game, which he won as a member of the Los Angeles Rams. The Lions haven't been to the playoffs in seven years. They haven't won a playoff game since George Bush was president — the dead one, not George W.
The year was 1991. I remember it well despite the 32 years that have passed since. It was the last time I was, briefly, euphoric as a fan of this team. One week later, Washington drubbed the Lions 41-10 in the NFC championship. And just like that, the dream was obliterated.
SOL.
Suddenly, the Lions are the darlings of the NFL. Wait… what?
Yet, now this godforsaken Lions team — one of the most ridiculed professional sports franchises in history — has suddenly become the NFL's cause célèbre for 2023.
Despite decades of abject failure, the Lions — who begin their season Thursday night in Kansas City — are the favourites to win the NFC North.
In NFL betting circles, Detroit is currently the ninth choice out of 32 teams not just to go to the Super Bowl, but to win it.
I'm not falling for it.
As any good Lions fan knows, watching Detroit shoot up the Super Bowl odds list at Ontario sportsbooks only heightens the perpetual feeling of impending doom. If we've learned anything from the Tao of SOL it's that we're one Aaron Rodgers Hail Mary or Megatron "process of the catch" moment away from having our hearts ripped from our chests — again — while the fates cackle.
So why subject myself to the torture?
Chalk it up to good friends, inedible childhood memories and playing by the rules.
How the affliction began
Many say the Lions' decades-long drought began in 1958. That year, star quarterback Bobby Lane cursed the Lions with "50 years of bad luck" after being traded to Pittsburgh the season after he led Detroit to its last world championship (the Lions' 1957 title predated the Super Bowl).
Uh, Bobby, it's 65 years now. Could you give us a break?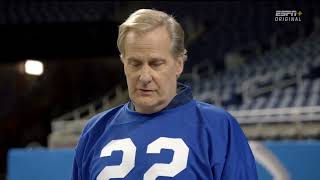 As for my personal Lions affliction, it all began in Canada's southernmost city. I grew up in Windsor on the other side of the Detroit River that separates Canada from the United States. Standing on the Canadian shore of that river, I could easily see Tiger Stadium and Joe Louis Arena. They were powerful beacons and I know countless Windsorites that can attest to a similar tractor-beam-like attraction.
My sports-crazed next-door neighbours taught me the sports fan rules when I was in kindergarten.
They were not negotiable.
One supports the home team. And home team means proximity, not nationality.
This rule was made abundantly clear when my best friend gave me a Detroit Tigers hat as a birthday present. I had my team, and that was that.
But it all made sense. It still makes sense, despite the damage done. Why would one support a Toronto team that is a four-hour drive down the 401 highway just because the city was located in the same country? It helps that Canadians aren't strong on nationalism.
Besides, those were the blissful days before 9/11, when being waved through one of the continent's busiest border crossings required only a birth certificate, a smile and a brief statement that the destination was Tiger Stadium or the Pontiac Silverdome or the Palace of Auburn Hills. Sure, it was the Cold War Era, and my grade school put us through drills to prepare us for imminent nuclear attack, but crossing the border was a stress-free breeze.
Turn out the lights, the party's over
My Detroit fandom was stoked by going to the games and falling in love with the fans.
Detroit sports fans are a special blue collar breed of passion and knowledge and toughness softened just enough by midwestern charm.
My neighbours long had season tickets to the Lions. Joy, the matriarch of the family, was a nurse in Detroit. She crossed the border daily to get to work and even braved the 1968 riots. She loved the Lions beyond measure and would mesmerize us with stories of the glory days when Bobby Lane would score five touchdowns in one minute and 33 seconds before heading across the river to Windsor to down a few whiskeys while catching the early show at the famed Jason's "gentlemen's" club.
In November of 1983, when I was 14, my neighbours took me with them to see the Lions defeat the New York Giants on Monday Night Football. MNF was in its glory days then, with Howard Cosell, Frank Gifford, Don Meredith and, yes, "The Juice" O.J. Simpson as hosts.
A few months later, I was on a family trip to a ski resort in northern Michigan. I walked into the lodge just in time to join about 50 others watching Lions coach Monte Clark praying on the sidelines. Naturally, his prayers went unanswered as Eddie Murray's makeable 44-yard field goal attempt sailed wide right in San Francisco as time slipped away and the Lions failed to advance to the NFC championship game.
This was the first of my personal SOL moments. Out went the lights. The party was over.
The universe was trying to tell me something, yet I covered my ears
It should have been a sign to move on. But that MNF game had already proven just too impactful a moment to shake.
Before long, I was a regular paying customer at the circus. I had my own Lions season tickets. I retained them through the entire Barry Sanders era and the team's move from the Pontiac Silverdome back downtown to Ford Field. Despite the Lions' continued futility, there were a few highlights and I still try to convince myself Sanders was worth the price of admission alone. Clearly, I was in denial.
As the years rolled on, the SOL moments piled up.
Recently, my friends at PlayMichigan documented the 10 worst SOL moments in Detroit Lions history. To understand my trauma, know that I was witness to all of them in IMAX-like detail — and many more that didn't make the cut.
The Lions have made me skeptical, taught me never to trust
Admittedly, year after year of the Same Old Lions — countless games only they could lose in that way — has shattered my trust, left me skeptical and dulled my sports fan world view.
Pre-game hype and hyperbole? Pass. It's all meaningless, time-sucking blah-blah-blah. We'll see what's what after kickoff and, more importantly, when time expires.
Draft night excitement? Nope. For every Barry Sanders and Calvin Johnson, I can give you 10 names such as Charles Rogers, Andre Ware, Mike Williams, Reggie Rogers, Joey Harrington that were spectacular busts. You prove it on the field, not through the hype machine.
And here's the doozy: experts quick to pronounce the 2023 Lions as Super Bowl contenders? Despite the Lions' best Wile E. Coyote "genius" plans — and, clearly, their blueprint finally looks promising — we've all been Road Runnered way too many times to fall for that.
Until the Lions are standing on the sideline mere seconds from kickoff of the Super Bowl, I won't believe it. I likely won't believe it even then.
Yet — to extend this to another cartoon classic — Lions fans know with as much certainty as death will come to us all that Lucy is going to yank the football away at the last second, leaving us flattened and concussed. Still, it doesn't stop the Charlie Brown in us from charging at the pigskin.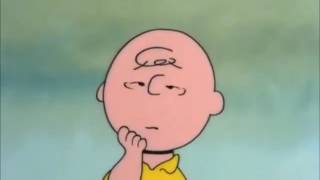 Crazy, yes. But there's also something endearing and infectious in that.
The power of patience and loyalty and community
As for what the Lions have given me, beyond a nervous tick and a cynical world view, there has been more than you might think.
There's community and shared pain and friendship, for sure. Only Lions fans will ever truly understand what this experience means.
Apart from supporting the home team, another tenet of my neighbours' sports fan rules was staying true to that team. Bandwagon jumping, I was told, was a sin falling somewhere between envy and gluttony on that old seven-item PowerPoint list of theological horrors.
To this day, I can't stomach those perpetually sporting the latest in Super Bowl champion gear. Though, I envy them the celebration — however hollow and exposing.
Sure, my loyalty may be misguided and is likely worse. But I believe one gains strength from devotion through bad times and worse. It builds character and work ethic and toughness — all things my neighbours, the Detroiters, have in abundance.
Along the way, the Lions have also taught me patience. Detroit likely won't win the Super Bowl in my lifetime. And I'm no longer as fanatical a fan to preserve my sanity. I long ago gave up the tickets — owing more to moving two hours further from Detroit than the pointlessness of it all.
But give up on Detroit, like scores of others? That's just too easy; just too snide.
Besides, I like to root for the underdogs. And they don't come more underdoggy than Detroit and the Lions.
So, against all sense and reason, I choose to keep watching and waiting and hoping, all while retaining a healthy dose of reality about the whole mess. Unlike Toronto Maple Leafs fans, I'm not in denial about my team.
I know the Lions are perpetual losers, but they're my losers.
Even if that means I'm eternally S*** Out of Luck.