After 21 years with the Saskatchewan Gaming Corporation, a Casino Regina employee was recently terminated over a $34 incident.
News of the Saskatchewan casino worker's firing first broke last week and it certainly made headlines rather quickly. The former employee, whose identity remains anonymous, stands accused of intentional theft dating back to a situation from 2021.
Evidence suggests the infraction occurred over concert tickets
A Western Standard report that included files from the Blacklock's Reporter shows the Casino Regina workhand booked tickets to an Alan Jackson concert on behalf of friends and family. However, in doing so, she deleted the federal sales tax and $2.50 per ticket facility fee for the country music star known for such hits as Little Bitty and Chattahoochee.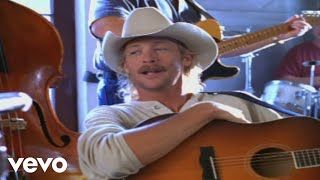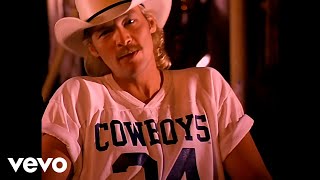 Altogether, the wiped GST and transaction fees from the ticket purchases amounted in a net loss of $34 for SaskGaming.
The arbitrator in the case, Andrew Sims, acknowledged that the theft was an isolated incident, but ultimately upheld the decision.
"I must decide credibility questions, not duck them," wrote Sims.

"Casinos and bars, like hotels and grocery stores, fall into that category of vulnerable employers where a breach of trust is particularly significant. In cases of intentional theft, the value of the stolen property or the benefit taken does not negate the offence nor is it often significant as a mitigating factor."
Arbitrator's decision boiled down to two key factors
In Sims' view, casinos require their employees to operate with greater discretion than the average employer. For this reason, he could not overlook the accused's actions, even in an singular incident that cost the Crown Corporation $34.
Two infractions, in particular, gave way to Sims' verdict.
First, he says the worker was fully aware that they were engaging in a nefarious activity. According to Sims, the casino has a document entitled Casino Regina Box Office Manual that reads 'Never Sell Tickets to Yourself' in bold print in the table of contents.
"She was fully familiar with its processes. The casino routinely puts on entertainment events. A significant part of her job was to sell tickets to these events to customers coming to her desk or to persons phoning in."
Second, the employee committed an ill-fated offence, especially in the casino industry: violating employer trust. Per Sims, the act of knowingly going against casino policy, and for self-serving interests, is grounds for dismissal.
"The employer treats theft as a very serious infraction and legitimately sees a transaction of this nature, individually made in unsupervised circumstances, as a serious breach of trust."
Notably, The Public Service Alliance of Canada objected to the termination, arguing such an action was excessively severe. Their support, however, did not succeed in swaying the final decision.