Just in time for tonight's NFL season opener, theScore Bet has launched a new fall ad campaign in Ontario.
"Does My App Do That?" is the new campaign, highlighted by a pair of new commercial spots. These commercials illustrate the unique combined media and betting experience offered through theScore and theScore Bet.
The ads put a spotlight on all that theScore has to offer while adhering to the AGCO's new advertising rules that will go into effect in February.
Commercials focus on theScore Bet's streamlined app
These two new commercial spots feature intertwined characters personifying theScore and the Score Bet. Their interactions help showcase the brand's streamlined betting experience. It is one of theScore's strengths in the Ontario online sports betting market.
Each commercial features customers at a sports bar, with one summoning theScore and theScore Bet. theScore character provides relevant betting-related content while theScore Bet character is able to seamlessly place an informed wager.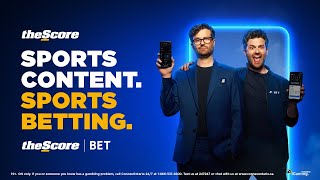 "This new campaign supports one of our core product differentiators – a completely synced up media and betting experience between theScore media app and theScore Bet sportsbook," said Aubrey Levy, senior vice president of content and marketing of theScore, in a press release. "Our view is that when media is integrated with betting the right way, it provides for an enhanced and improved user experience. Using familiar creative elements, these spots highlight how our products bring media and betting together in one intelligent ecosystem, ultimately differentiating us from other offerings."
These commercial spots were developed in a partnership with Toronto-based marketing agency Diamond. They were directed by comedy veterans The Director Brothers, Ryan McNeely and Josh Martin.
Along with the TV commercials, this campaign also includes digital and out-of-home assets.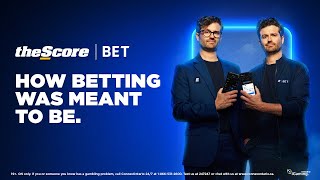 theScore moves away from celebrity endorsements
The new betting campaign for theScore Bet brings an end to their "Get Into Bet Mode" campaign that it launched back in March of 2022.
Those string of ads included commercials that featured actor/comedian Susie Essman, actor Rex Lee, and host of Family Feud Canada, Gerry Dee.
Recently, the Alcohol and Gaming Commission of Ontario announced a ban that will prohibit athletes and other celebrities from appearing in gambling advertising in the province.
The ban on celebrities won't go into effect until Feb. 28, 2024.
Essman, Lee and Dee were playing roles in theScore Bet's previous campaign. But, because they are known celebrities, it was unclear whether they would be banned under Ontario's new rules.
The online operator hasn't made any kind of statement saying this new ad campaign reflects the upcoming changes. However, these "Does My App Do That" commercials will still be eligible to run in Ontario after the new ban begins, as they don't contain celebrity actors.