PlayAlberta is hoping to scare you straight… away from illegal gambling.
The Crown corporation's new ad campaign, "A Better Way To Play," aims to steer punters clear of unlicensed operators by parodying a trio of classic horror films. The campaign spoofs of Scream (1996), The Shining (1980) and The Warriors (1979) take a satirical stance against Alberta's grey markets.
But in these horror shorts, the protagonist emerges unscathed by sticking to PlayAlberta's services.
The delivery of the message is funny and witty.
But ultimately, said an Alberta Gaming, Liquor and Cannabis spokesperson to PlayCanada, the campaign is attempting to convey something more serious.
"With the horror movie parodies, AGLC is reminding Albertans that unauthorized online gambling websites can be scary and have the possibility to put your personal identities, as well as your money and payouts at risk."
"A Better Way to Play" campaign spoofs Scream, The Shining and The Warrior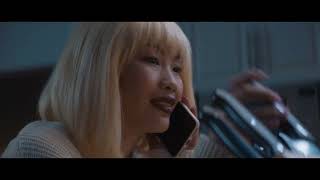 The timing couldn't be better, with Halloween only a few months away.
To that end, viewers are in for a treat.
In Scram, Drew Barrymore's famous "I'm watching you" scene gets top billing. Only this time around, PlayAlberta's leading actress receives a call from a creep wanting to play a game on ShadyBet.com. When the stranger mentions her credit card info, the actress promptly hangs up and "plays secure" with PlayAlberta.
Shining twins' and Warriors' "Come out and Play-ee-ay!" make appearances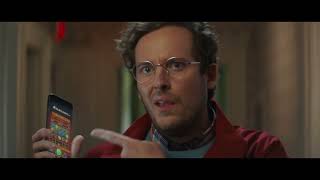 The hilarity continues in The Scamming – based on the Shining's twins hallway skit.
Instead of covering his face in horror, the actor is unmoved by the pair of possessed demons telling him to "come play." He'll stay with PlayAlberta.
The Worriers – taken from The Warriors' well-known "Come out and Play-ee-ay!" interaction – also has some knee-slapping references. Complete with three clanking empty bottles, the antagonist promises Albertans' banking information will remain secure on illegal sites.
But the actor isn't falling for it.
Warning campaign receives "significant interest" across Canada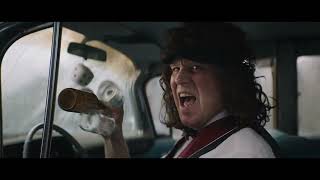 Mark Lovely – creative director at McCann Calgary – was at the helm of the ad agency behind the campaign.
And it appears AGLC was pleased with his efforts.
Pop culture crossovers with the gaming world are nothing new. In fact, multiple Ontario operators have already enlisted celebrities' help to aid in their marketing efforts.
But in AGLC's case, Lovely's vision caught on particularly well. The Crown corporation said horror genre fans, the general public and sports betting media are showing "significant interest" in the satirical pieces.
And indeed, that welcomed attention still has time to compound; the commercials will run until the spring of 2023.
Ultimately though, the government agency said it is already looking forward to its next task.
"With the peak of the sports calendar approaching, Play Alberta will also be unveiling a new campaign focused on promoting the sports betting component of Play Alberta, reminding legal-aged Albertans of the safe, secure and local option available to them."
PlayAlberta launched to keep Albertans' money home
AGLC launched PlayAlberta in October 2020. Its introduction aimed to keep Albertans playing at home in a safe and regulated environment.
To this day, PlayAlberta – and Western Canada Lottery Sport Select – remain the province's only legal sports betting options.
But the sports betting landscape has dramatically shifted in recent years. Case in point: On August 27, 2021, single-event sports betting was decriminalized in the country through Bill C-218.
Indeed, the move exploded Canada online gambling. But it also brought a plethora of headaches as operators flooded the scene.
AGLC forms coalition to combat grey markets
Bill C-218 granted each province proper autonomy to regulate its sports betting market.
The government opted to introduce a single-game betting structure in Alberta through its provincially regulated PlayAlberta platform.
Ontario online gambling has more choice available, though.
There, an open model concept prevails. Ontarians can choose from a host of private operators, each seemingly with a flashy ad campaign in a battle royale for consumer dollars.
And while advertisement restrictions are in place – and are much stricter than the US – AGLC says more needs to be done.
The issue arises, said AGLC's vice-president, Steve Lautischer, when Canadians – including Albertans – confuse Ontario's betting options as their own. Illegal bets are often the result, and money goes away from Alberta.
A five-province government coalition recently formed to address the issue.
But it remains a work in progress, said AGLC.
"We estimate somewhere between $400 and $500 million annually is spent with unregulated i-gaming websites."
AGLC gambling revenues return to local communities
Ultimately, the bottom line to keeping Albertans at home is to offer the best service possible.
Perhaps the creativity in The Better Way To Play campaign indicates things to come.
AGLC supporters could also point to where the funds are going. According to the organization's website, over the past 20 years, the government agency has helped First Nations communities raise over $28 billion.
Community organizations and charitable groups have also benefited as volunteers participate in casinos, bingos, raffles and pull tickets to raise money for various causes.