Time flies when you're having fun.
When it comes to sports betting in Canada, just how much fun you're having depends a lot on where you call home. But, wherever you hang your hat, tomorrow marks 365 days since single-event sports betting became the purview of the provinces.
Across Canada, a lot has changed as a result.
To mark the anniversary, PlayCanada is taking a look back, around, and forward. Join in as we review what's gone down and what's on the horizon.
Change a long time coming for Canada sports betting
While it seems like a lot happened in a short time, the reality is Canada's legalization of single-event sports betting was more than a decade in the making.
Although several bills failed over the preceding years, the issue of single-event sports betting finally gained traction in 2020 with Bill C-218. The Safe and Regulated Sports Betting Act sought to hand the power over single-event betting, like other legal forms of gambling, to the provinces.
At the time, Canada's sportsbooks only permitted parlay bets.
The bill, sponsored by Kevin Waugh, the Conservative MP from Saskatoon-Grasswood, reached its first milestone on April 22, 2021, when it passed the House of Commons. Its next leap came when it passed the Senate on June 22. A week later, on June 29, the bill received the Queen's nod, a symbolic but necessary step toward becoming law.
At that point, the only thing left was for the Liberal government to declare the bill "in force."
In mid-August, the Liberals announced Aug. 27, 2021, would be the day legal sports betting takes effect. But what that meant for each province and territory differed quite a lot.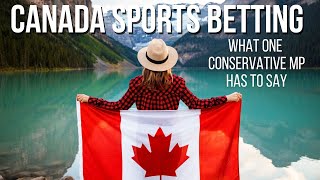 Some provinces quick to embrace single-event bets. Others? Not so much
In no surprise to anyone, Ontario Lottery and Gaming wasted no time embracing single-event bets.
On Aug. 27, OLG introduced Proline Plus, an update to its original Proline digital sportsbook. The lottery would follow later with a refresh of its retail Proline product, bringing single sports bets to retailers across the province.
A year ago, other provinces ready to roll included British Columbia Lottery Corp., and Loto-Québec, which offered singles on their PlayNow and Mise-o-jeu sites on the big day. Manitoba, too, joined the fray at the starting gate, piggybacking on PlayNow's tech as a BCLC customer.
Three Atlantic provinces also got in the game on day one. New Brunswick, Prince Edward Island and Newfoundland, were quick to add single wagers to their respective Atlantic Lottery Corp., Proline Stadium services. Only Nova Scotia was a late entry. Canada's ocean playground finally added singles to the mix in February 2022, further expanding access to enhanced Super Bowl betting in Canada.
On the other hand, Alberta was only fashionably late to the singles party, adding one-off wagers to PlayAlberta.ca on September 1, 2021.
Unfortunately for Saskatchewan and the territories (Yukon, Nunavut and Northwest Territories), the only sports betting currently available is through Sport Select, the Western Canada Lottery Corporation's retail sports offering. Like ALC, WCLC jointly serves the three territories alongside Manitoba, Alberta, and Saskatchewan.
Saskatchewan, however, plans to expand its online sports betting offering later this year. Precisely when the change will happen is still unknown.
Now Playing: Ontario online gambling the belle of the ball
Long before single-event bets became legal in Canada, our most populous province announced its intention to open its Ontario online casinos and sports betting market to private operators.
To that end, in July 2021, Ontario's Alcohol and Gaming Commission started up iGaming Ontario, a subsidiary responsible for the conduct and management of private operators in the province. Then, in early September 2021, Ontario began accepting applications from prospective operators. An announcement followed in January 2022 that the new market would kick off in early April.
Ontario's opening day started with a bang, with 13 operators ready to roll when the clock struck 12:01 a.m. on April 4. Within weeks that number grew to 17. Today, Ontario online sports betting has access to 25 operators and more than 39 sites. The number of operators could grow to more than 70 by the time the transition is over.
Noticeably missing from Ontario's gambling ecosystem a year later are retail sportsbooks.
Let's get physical (Ontario sportsbooks)
Legally, in-person sportsbooks on Ontario soil could have started popping up any time after August 27, 2021. But, other than being able to make Proline sports bets at some 10,000 Lottery retailers, that hasn't happened for reasons not fully clear (and involving a need for Ontario's land-based casinos, OLG and AGCO to negotiate a plan). Yet, according to all involved, land-based sportsbooks are coming.
Ostensibly, those retail sportsbooks could also have mobile components. But, so far, only Fallsview Casino and Casino Niagara have ventured into the digital realm. The pair of Ontario casinos quietly introduced mobile versions of PlayFallsview.com earlier this month. The fully-appointed PlayFallsview app should follow any day.
Also, absent from Ontario are revenue results.
Almost five months in, we've yet to see any financials from the government. In June, the Ministry of Finance said revenue numbers would "soon" follow Ontario's election results. But more than ten weeks after the June 2 visit to the polls, taxpayers are still waiting for an update.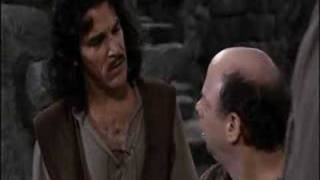 Sports betting expansions coming to Alberta and Saskatchewan too
As mentioned above, Saskatchewan plans to launch its online sports betting and casino platform later this year. As part of the changes, the Saskatchewan Indian Gaming Authority signed a revenue-sharing deal with the provincial government.
Under SIGA's leadership, Saskatchewan will join Manitoba in partnering with BCLC to bring its PlayNow platform to provincial gamblers. Currently, Saskatchewan plans to launch PlayNow in the prairie province in November.
Alberta, in contrast, is approaching things a little differently.
The wild rose province has welcomed two providers to help stand up retail sportsbooks at 28 casinos and entertainment sites. According to Alberta Gaming, Liquor and Cannabis, the new land-based offerings will have mobile extensions.
AGLC closed the related RFP back in February and is currently reviewing applications. AGLC expects to announce the winning applicants before the year is out. The crown corp has also said it's watching Ontario closely and is open to considering other regulated opportunities for Alberta.
What's next for online sports betting and casino gambling in Canada?
With one year under our belts, what's next for online sports betting in Canada? One thing is for sure; there's much more room to grow — even if most provinces maintain their lottery monopolies.
We can expect at least modest gains in Alberta and Saskatchewan as they expand their retail and online offerings.
And over the coming months, Ontario will continue to add legal online operators and sites. Surely it won't be much longer before retail sportsbooks at Ontario casinos see the light.
Hopefully, with that continued growth comes regular and robust financial reporting. Not to mention transparency around where tax revenues get spent.